We Are Always Hiring Licensed Plumbers!
Lead Plumbing Repair & Service Technician in the Navarre, Gulf Breeze, Milton, and surrounding area.
Job Title:
Experienced Service Plumbers
Position Summary:
Beach Town Plumbers is a local, full service plumbing company serving Navarre and all surrounding Santa Rosa County communities. We built this company based on a simple philosophy: Take care of our customers, take care of our employees, and do great work. With this simple formula, our company has grown significantly with top ratings, and we need the best of the best plumbers to join us in this mission!
We are looking for experienced SERVICE PLUMBERS to add to our growing team! If you are a highly motivated, experienced plumber that is looking to work for a company that values their employees, we want to hear from you!

Contact us to learn more about this current opening or to send us your resume. We have also included an easy to fill form below to apply for the open position. We look forward to hearing from you!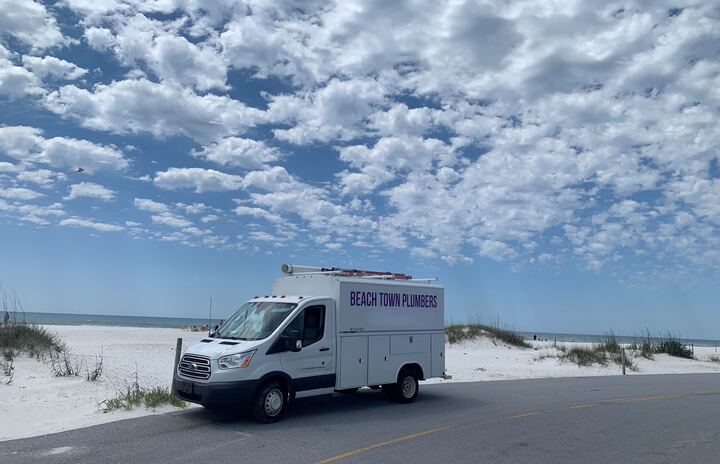 "Arrived Promptly"

John arrived promptly on-site and was able to handle our issue quickly. Would recommend to anyone!

- Jennifer K.

"Professionals and Do As They Say"

Pulled me out of a bind. John and David are professionals and do as they say with little trouble.

- Ralph C.

"Came to the Rescue"

I'm a contractor and try to work with people and stick with them. When the other folks caused us to have a prolonged dangerous situation and later the gas to be off for over a week I was fortunate to find Beach Town Plumbing.

- Mike P.

"Honest and Exceptional Service"

Came exactly when he said he would. Just honest and exceptional service provided. I would trust them with all my properties in the area. Keeping Beach Town Plumbers at the top of my speed dial!

- Maria C.

"This Business Does it Right!"

Everything was amazing...ease of scheduling, notification of being en route, arrived on time...ensured it wasn't a condensation leak before confirming it was a pipe leak. Quickly repaired the leak and cleaned up his workspace better than it was before.

- Rhonda O.

"John is an Absolute Gem!"

Wow! Just Wow!
I know of no other plumber (or Tradesman) who would work so diligently, and think outside the box to help solve difficulties in unexpected ways.


- Jill T.

"Will Definitely Call Him Any Time We Need a Plumber"

He is very professional and did a great job. We will definitely call him any time we need a plumber.

- Matt J.

"Fast, Friendly and Affordable!"

Fast, friendly and affordable!

- Jon R.